THE COMMUNITY FOUNDATION OF BROWARD AWARDED WOMEN IN DISTRESS $300,000 OVER 3 YEARS TO SUPPORT SURVIVORS OF DOMESTIC VIOLENCE.
Women in Distress is among four distinguished local non-profits to receive funding from The Community Foundation of Broward in the social and economic mobility category. Support has been provided by the following Funds at the Community Foundation of Broward:
Kaethe and Bob Anderson Fund for Children and Homeless Families
Annette Van Howe Women's Fund
The Frederick A. DeLuca Foundation Broward Community Fund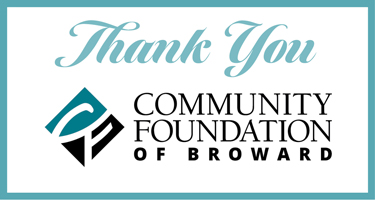 Each year, the grant will provide financial assistance to 150 domestic violence survivors to aid them in getting on their feet and attaining financial stability. Financial abuse occurs in 99% of domestic violence cases and is one of the biggest barriers to escaping abusive relationships. This funding will reduce barriers and improve access to essential resources, like transportation, childcare, and housing.
Not only will the survivors receive financial assistance, but they will also complete financial safety planning which includes education and identification of survivor-specific strategies on how to mitigate the impact of financial abuse and prevent future financial abuse from occurring.
We are incredibly grateful and excited to make an impact in the community and help provide pathways for survivors of domestic violence to navigate financially during their most challenging times.