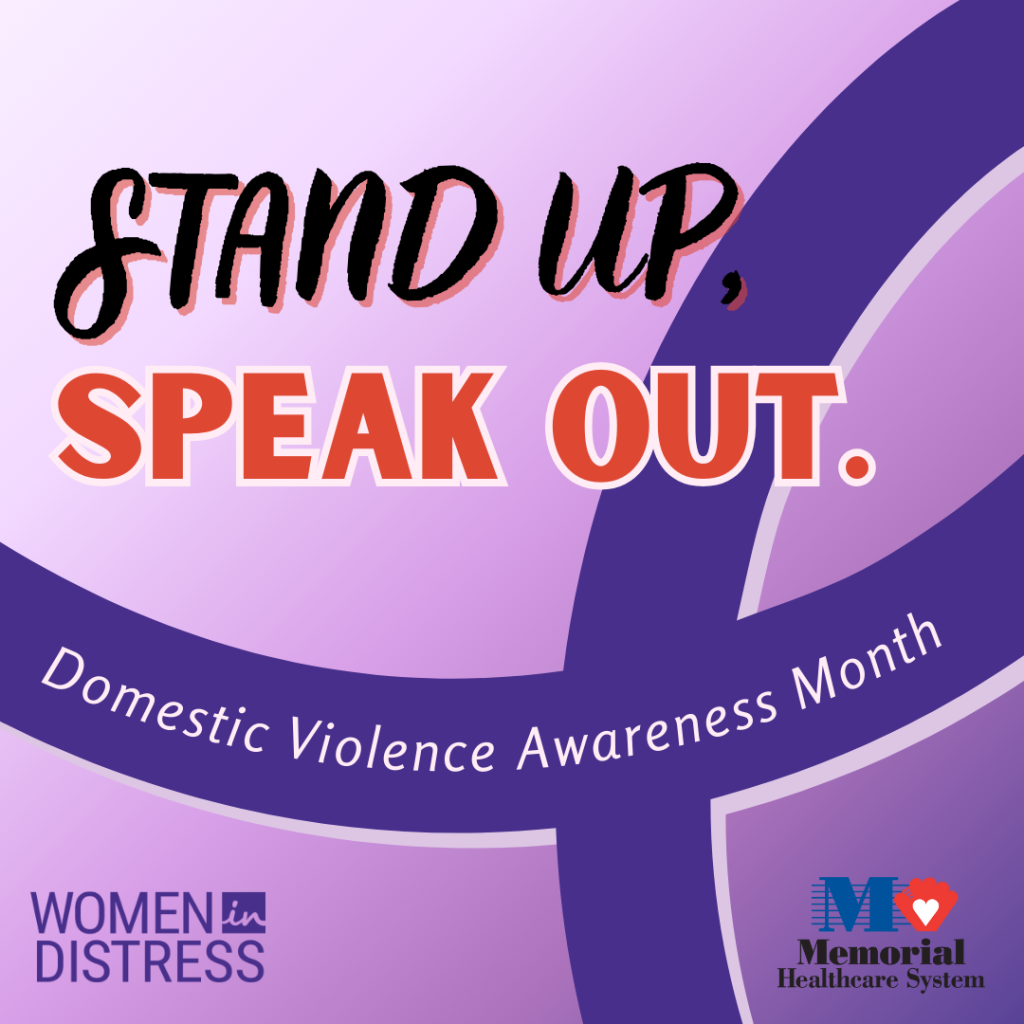 We invite you to stand with us, alongside Memorial Healthcare System, in fostering awareness within our community.
Domestic Violence Awareness Month, observed nationally throughout October, serves as a dedicated initiative to raise awareness and prevent Domestic Violence. Together, let's further our mission to stop domestic violence abuse for everyone through intervention, education and advocacy.
Throughout the month of October, our Education and Prevention team will proactively engage with the community to raise awareness about Domestic Violence. The month will be marked by a series of community workshops, training sessions, and the facilitation of open conversations aimed at addressing the stark reality of Domestic Violence.
Stay tuned to see how you can get involved in October! And don't forget to follow us @womenindistress for regular updates and information on how you can support Domestic Violence Awareness Month.